Great Antenna base or portable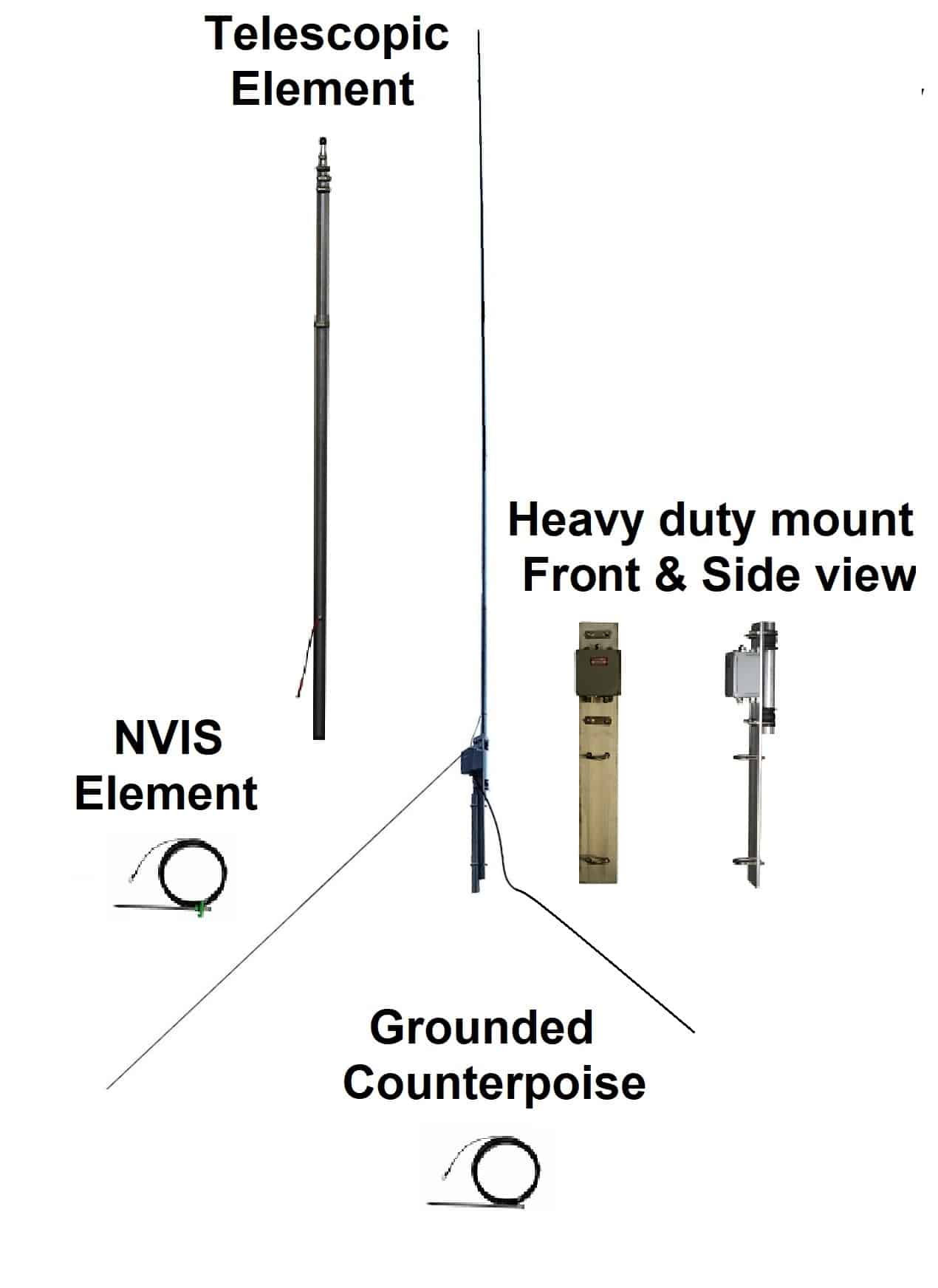 I've had this antenna for a little over a year now and wanted to do a follow up review. This has been an excellent antenna without question. I've used it numerous times over the past year and it still looks new. Several of the times, I've left the antenna up for weeks in all weather conditions without any issues. Matter of fact it tunes easier on 80M than my 43′ vertical. I did make a portable ground radial system for the antenna with 12 20′ radials that I can roll out/up quickly. Not sure it was even needed, but I do think it helps sometimes in some locations and conditions. I put it up two weeks before Field Day to check everything out and ended up leaving it up. My internal tuner on the radio tunes 10M-80M easily. While I was testing everything before Field Day I was able to make a qso with Slovenia on 20M on the first call. He had a decent pile up going at the time and I was surprised to make the quick contact. It worked great for Field Day as well. Perfect antenna for the occasion. I've taken it on a couple vacations and its been great. I'm not sure there are too many portable antennas out there that deliver the performance this antenna is able to do.

———————-
Earlier 5-star review posted by W5BT on 2018-07-13

Purchased this antenna for portable use. It is very easy to set up and take down. It's also held up to the wind. If I didn't already have a vertical for the home, I wouldn't hesitate to use this one full time. Alpha is one of the few companies where the owner doesn't hesitate to call or email you to answer your questions. I would say that this antenna has worked much better then expected. I haven't had any trouble getting through pile ups with just 100 watts and this antenna. I can't say that about many of the antennas I've had over the years.
W5BT