GREAT PORTABLE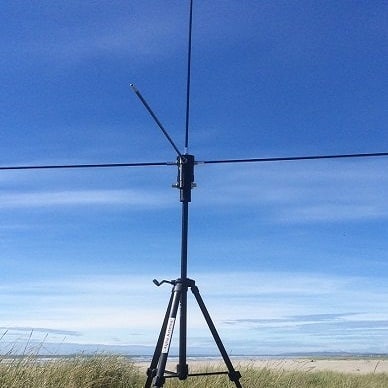 I have used this portable antenna for field day type activity and just to test it out. I have had good luck with it, but I am using an antenna tuner with it. I have made 65+ mile contacts with my FT-817ND and have tried it with various other HF rigs for some stateside DX.

For the compact size of this antenna, it works better than expected. It tunes up on all the bands with great swr's and is perfect for EMCOMM or Field day set up.

I would recommend that you anchor the tripod good as it will blow over in gusty winds and possibly damage the elements.
K0MMO