HF Flagpole antenna for 10-80 Meters
$499.00
10-80 Meter HF Flagpole Antenna system currently under development.
Out of stock
Description
DESCRIPTION
The 10 through 80 Meter Alpha HF Flagpole Antenna is currently under development.
PERFORMANCE
Performance is reliant on placement of the HF Flagpole and if an additional ground system is attached to the Ground bolt on the HF Flagpole. You may need to use an external antenna tuner on a few of the bands if your antenna is installed over a poor ground or not placed in a clear area.
Grounding: A minimum of one grounded counterpoise wire with ground stake is needed to help complete the circuit. Additional radials can be used.
Placement: Although the antenna will work if obstacles exist, performance can be enhanced by installing it in a location that is free and clear of obstacles of approximately 16 feet or more.
INSTALLATION 
Simply secure the HF Flagpole antenna in the insulated riser that you install in the ground. Then run a grounded counterpoise wire and optional radials to the Grounding bolt on the HF Flagpole antenna, then push the included ground stake into the soil. You then attach a coaxial feed line from the antenna's built-in matching network to your antenna tuner.
OPTIMAL PLACEMENT EXAMPLE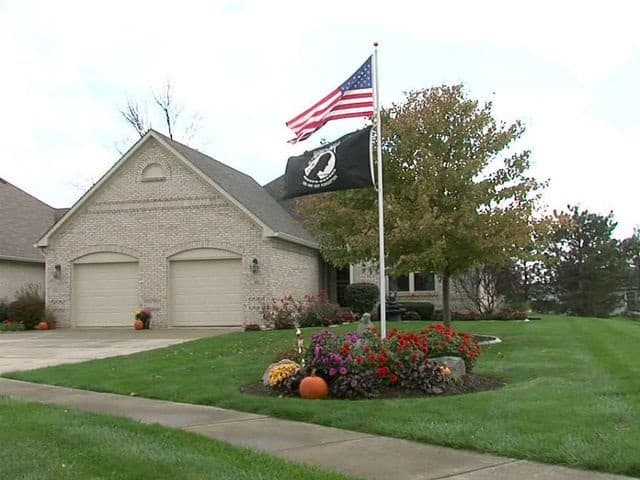 ---
Click HERE to receive a notification when this item becomes available.
---